Self Guided Walks around Brussels - Three routes you can't miss
You are invited to take a wander and explore the different elements of the themed walks described below.
Starting at the site of Tour & Taxis, take your pick among the different areas and start your voyage of discovery through the different projects which aim to improve the quality of life for Brussels neighbourhoods and their residents.
Rather than turning a blind eye to pressing issues and challenges faced by these areas, you will get the opportunity to glimpse at solutions spanning the renewal and restoration of historic neighbourhoods, transportation, circularity in the city, the protection of cultural heritage, water management, design, and urban policies that aim to benefit each and every one of us.
This flyer was produced in the framework of the 58th ISOCARP Congress who took place from 3 to 6 October 2022.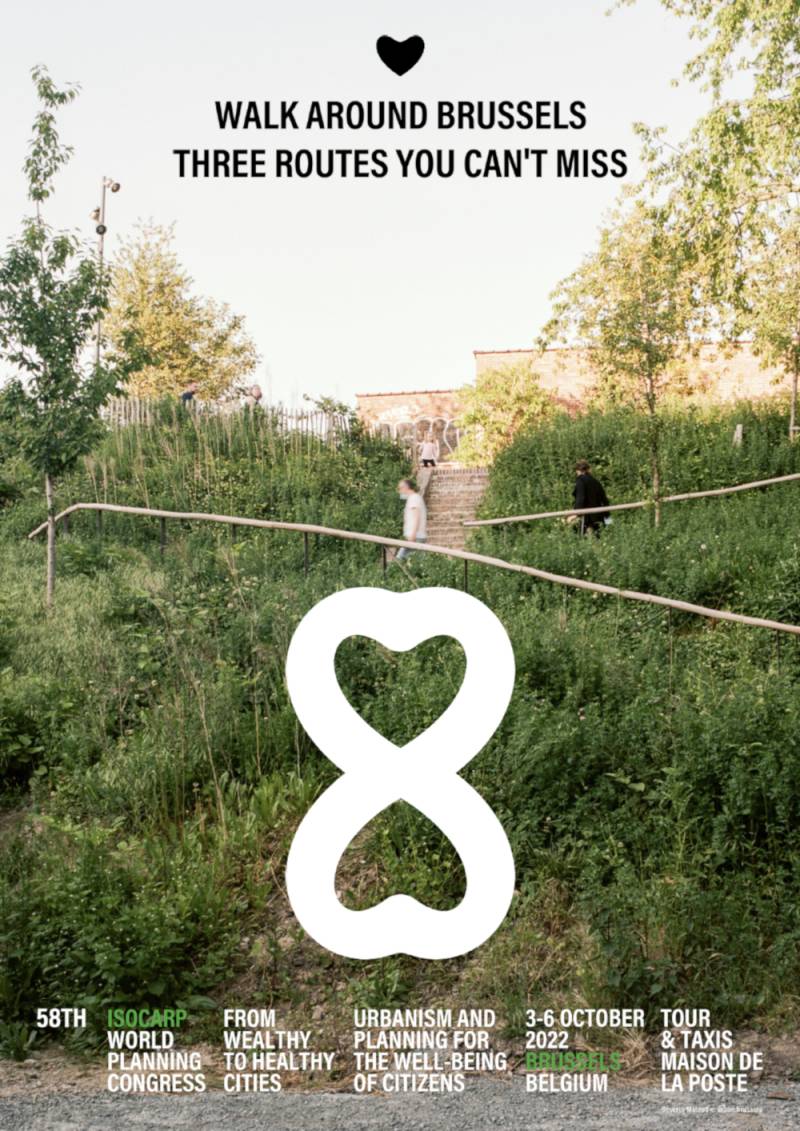 Dates
15/10/2022
16/10/2022
17/10/2022
18/10/2022
19/10/2022
20/10/2022
21/10/2022
22/10/2022
23/10/2022
● Sans réservation
Adresse de la visite
View the flyer "Self Guided Walks around Brussels"
2022 online
Infos pratiques
Pas d'accès PMR
Photos autorisées