Sustainable Architecture / visite guidée
Tour Brunfaut
Tour Brunfaut was built in 1964 by Maxime and Fernand Brunfaut. While its metal frame is unique in Brussels, it has many deficiencies in terms of safety, living comfort and energy performance. The firms A229 and Dethier Architecture won the competition organised by Logement Molenbeekois to undertake an extensive renovation of the building. To ensure the hundred or so units are up to contemporary standards, the volume of the tower will be doubled by adding five additional floors and widening it.
The project won a be.exemplary prize in 2016 for delivering a coherent high-quality response to contemporary urban challenges: densification, skyline, restoration of the tower as an urban beacon and the upgrading of public spaces. The architectural design is notable for the high quality and widely varying types of housing units as well as the organisation of community spaces. On the technical side, it maintains the existing structure, deploys an ingenious construction system and uses lifecycle-driven materials.
The tour will include a presentation of Urban Renewal Contract 5 "Heyvaeert-Pointcaré (Brussels-City / Anderlecht / Molenbeek-Saint-Jean)", where Tour Brunfaut is located.
The guided tour will be led by:
Laura Baiwir, Project Manager - Investment Department, Logement Molenbeekois
Renaud Van Espen, Architect, A229
Elise Lidoine, Project Officer CRU 5, Department for Urban Renewal, Urban.brussels
Practical information
The tour will be given in French and Dutch.
Important: The project is currently in progress. Please wear solid heavy soled shoes, boots or work shoes. Heels should be avoided. A hard hat will be provided at the site entrance.
This tour is not suitable for children, people with reduced mobility.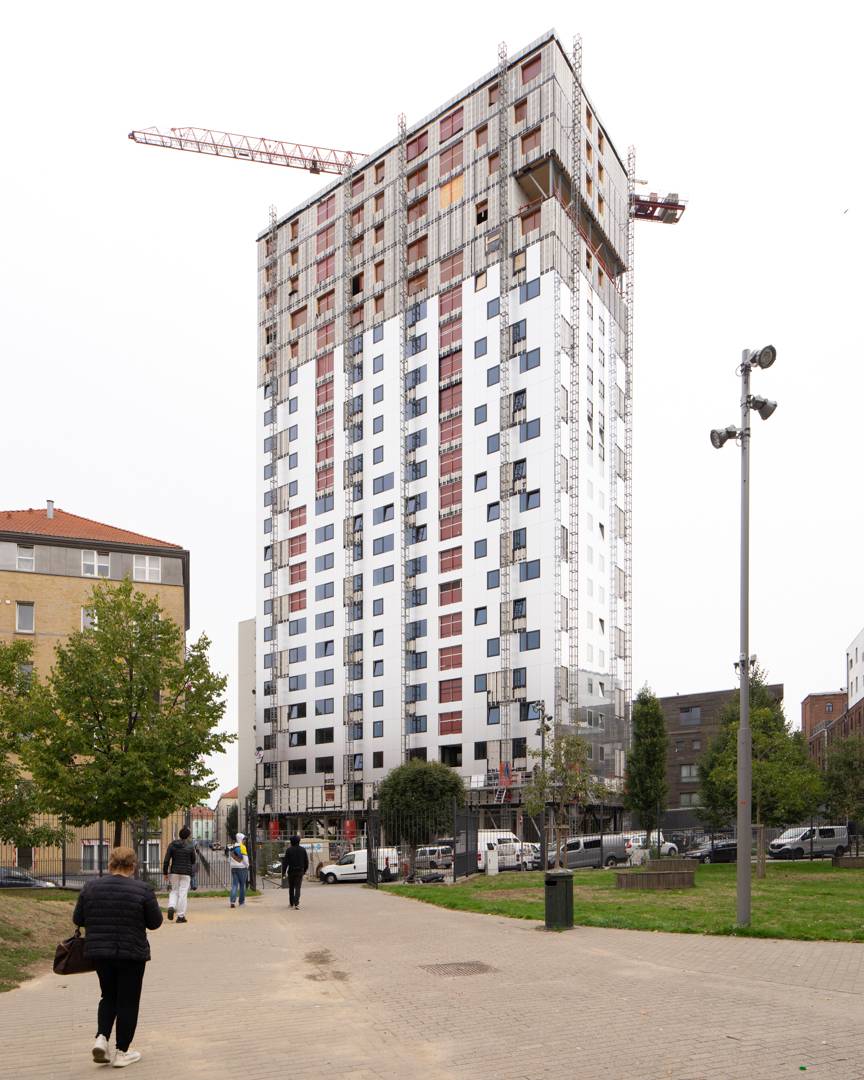 Dates
● Booking
Address of the visit
Rue Fernand Brunfaut/Fernand Brunfautstraat 65
1080 Molenbeek-Saint-Jean/Sint-Jans-Molenbeek
Practical informations
No PRM access
Photos allowed