Nord + AHA + Philippe Koeune
Nord is an architecture and scenography office based in Brussels and founded by Valentin Bollaert and Pauline Fockedey.
Valentin is an architect, graduate of ISA Saint Luc Tournai. His interest in pedagogy has led him to take up a teaching position at the Faculty of Architecture La Cambre-Horta (ULB), and currently in the Interior Architecture program at ENSAV La Cambre.
Pauline is an architect, graduate of the Faculty of Architecture La Cambre-Horta (ULB). In addition to her professional practice, she is involved in several editorial and curatorial activities exploring the critical, theoretical and cultural contours of architectural production. In 2018, she joined the artistic commission of the Belgian architecture magazine A+. Pauline currently teaches at the Faculty of Architecture, Architectural Engineering and Urbanism (LOCI, UCLouvain), while conducting her PhD research project. www.bureaunord.eu
--
Philippe Koeune is a trained architect (graduate of ISACF LA CAMBRE). After his internships, he turned to graphic design, which he practices under the name of Valley The Valley. Since 2015, following the discovery of the Tarot de Marseille – which he reads and teaches – he has been pursuing his research in the field of human psyche and healing. www.valleythevalley.com / www.selire.com
--
AHA (BE) was founded in 2012 by Aurélie Hachez. Today, AHA is a team of architects whose complementary skills cover a wide field of action. The office focuses on the design of projects of different scales ranging from furniture design, to interior renovation and the construction of new spaces and buildings. In the process of reflection, the projects are based on a sensitive approach to the place and the built and social context. They are formalised through the definition of details and material combinations, developed according to sustainable models and efficient construction techniques. The office believes in a collaborative approach, working with artists, craftsmen and other architects, and participating in international architectural juries and competitions.
The project "Herringbone" was nominated and received a special mention at the Belgian Architecture Prize 2015. Aurélie Hachez was a lecturer at TUDelft for the chair of urban architecture between 2019 and 2021. www.aureliehachez.com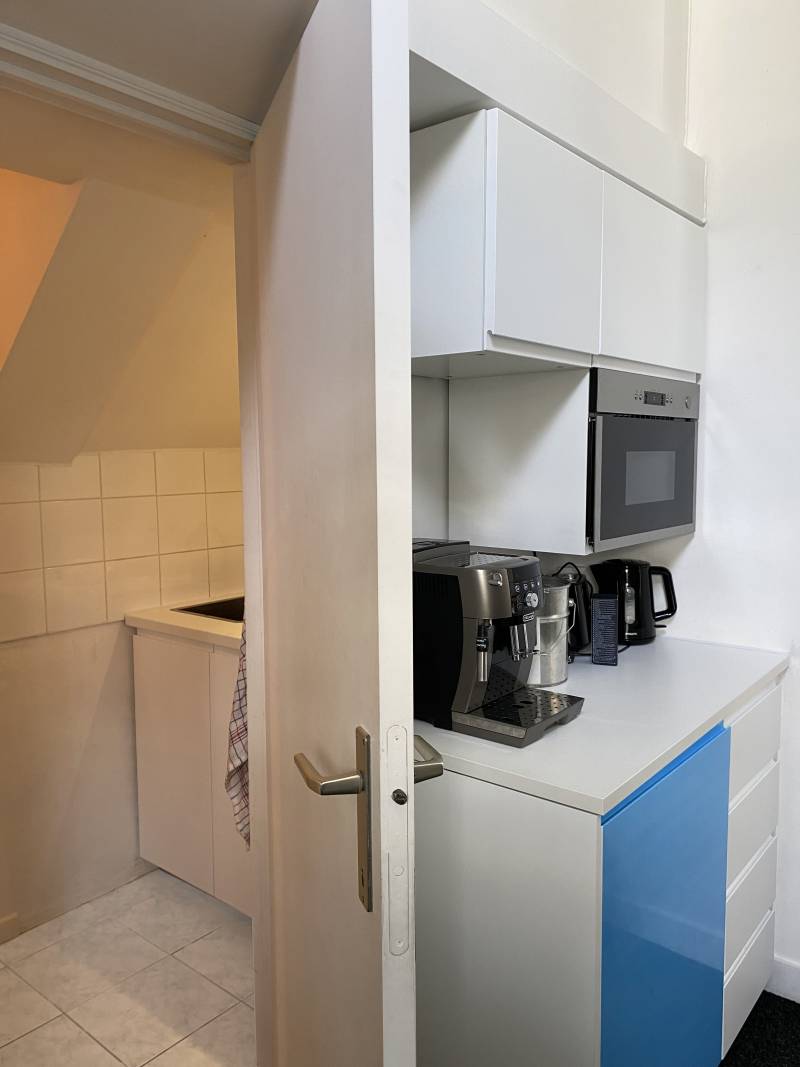 Dates
● Without booking
Address of the visit
Rue Rodenbach 4
1190 Forest
Contact
Pauline Fockedey
contact@bureaunord.eu
+32484682326

Practical informations
PRM access with assistance
Child-friendly
WC Access
Photos allowed